We are here to help you on our industrial questions. You may call us or email us. Choose your convenience 
Find below attachments of our awards, company profile and our product specifications. 
1973

Establishment of Precision Controls.

1977

First export of Drying Oven to Malaysia & Thailand.

1981

Entered into a short term technical tie-up with EFCO Furnaces Ltd, U.K for a period of 3 years to manufacture larger capacity furnaces with special emphasis to Aluminum industries for supply Aluminum Logs Homogenizing Furnace & Ageing ovens and for steel industries to supply Bogie hearth furnaces ,Nitriding ,carburizing & salt bath furnaces.

1986

"Premier Furnaces Private Limited" was founded by Mr Shankar in 1986 (30 years ago) exclusively to serve Nuclear power corporation for carrying out Nitriding of reactor components for nuclear power stations in India .Also specialized in supplying of spent fuel storage trays and spent fuel storage casks for the first time in India. The above activities continued till 2002

1989

Indigenously developed the first bell furnace to work under nitrogen atmosphere for India's top auto fasteners manufacturing industry at Chennai. Indigenously developed rotary tube furnaces to M/s. Nuclear Fuel Complex, Department of Atomic Energy for processing of uranium oxide powder.

1990

Entered into technical tie-up with M/s. Lanley Inc. USA for manufacture of high precession aluminum solution treatment and ageing furnaces for use in aerospace industry commissioned at HAL, Bangalore.

1991

Entered into a technical tie-up with M/s. Vac Aero International Inc. Canada for supply of large vacuum chambers, vacuum furnaces etc. for aerospace applications. This tie-up continued till 2005. This association was basically aimed for serving I.S.R.O and their associate groups Polar Satellite Launch Vehicle (PSLV), GeoSynchronous Satellite Launch Vehicle (GSLV) etc.

1993

Precons had successfully commissioned triplevacuum chambers at LPSC,Mahendragiri,Tamilnadu in 1993 for testing of satellite components under simulating conditions.

1994

" Mirra and Mirra Industries " a proprietorship firm was founded by Mr Shankar for wire rod conversion to cold forge auto component manufacturers like Sundram Fasteners Limited(SFL) ,Tubes India(TI) and a number of companies in and around Chennai.

1995

Precons had successfully commissioned number of rotary tube furnaces for processing Uranium oxide power to NFC, Hyderabad Obtained ISO 9001 QMS certification.

1999

Successfully commissioned Asia's largest vacuum chamber and vacuum pumping system suitable for electron beam welding facility for LPSC,Dept. of Space Bangalore commission at HAL aerospace division Bangalore.

2002

Developed indigenously continuous hardening and tempering line furnace for auto components.

2003

Commissioned successfully the first large 100 ton capacity LPG fired box type heating furnace to M/s. Bay Forge Ltd. (A group company of FOMAS, Italy).

2004

Commissioned successfully the country's largest 20 Ton capacity electric drop bottom quench furnace for aluminum solutionizing at M/s. Bay Forge Ltd. Redeeming feature was limiting quench delay to a maximum of 7 seconds. All the above furnaces were commissioned at Bay Forge Ltd.(Holy owned Italian company at Chengalpet Tamilnadu). Dr Madhavan Nair then Chairman of Dept of Space gave away mementos as a best furnace manufacture in 2007 at a function organized by Bay Forge Ltd. Commissioned successfully 60 Ton capacity LPG fired bogie hearth heat treatment furnace with high degree of temp uniformity applied to Dept of Space.

2005

Udyog Patra award was presented by Institute of Trade and Industrial Development to Mr.Shankar, Managing Director for successful self made industrialist. Exportedtransformer core annealing furnaces to Bangladesh.

2006

Export turnover crossed Rs 10 millions (US $ 250,000) Exported bell type transformer core annealing furnaces to Crompton Greaves USA. India's largest & first of its kind indigenously developed 30T capacity bell type wire rod annealing furnace was successfully supplied and commissioned at Mirra and Mirra Industries. Chennai. Commissioned a large Ageing Heat Treatment Furnace at Indonesian Aerospace Ltd with quality of acceptance as per AMS 2750D and CASA 1036.

2007

Bagged large valued contracts from single customer and the total value crossed Rs 150 millions for supply of High precession 80 MT ,60 MT heat treatment furnaces.

2011

Turnover Crossed Rs 230 millions. Supplied the first 1200 Kg/hr Continuous hardening and tempering furnace line for fasteners.

2012

Exported Transformer core annealing furnace to Thailand. Commissioned successfully LPG fired Bar Hardening and Tempering Furnaces at Malaysia.

2015

Witnessing 2 decades of successful wire rod conversion activities to TVS group & others and after understanding the reputation of sister concern "Mirra and Mirra Industries" ,Toyota group companies along with their associates in Japan totally bought over "Mirra and Mirra Industries Pvt.Ltd." after rigorous DD actives from KPMG,PWC and J Sagar .
#1 Supplier of Furnace in Dubai & Riyadh
The Best Quality of Furnace Manufacturing
Precision Controls is one of the leading companies in India that manufactures and exports industrial furnaces, ovens, kilns and various special equipment to Dubai & Riyadh for varied and demanding applications as per international standard specifications.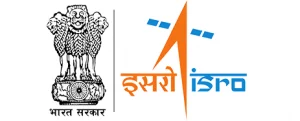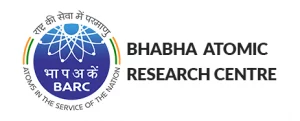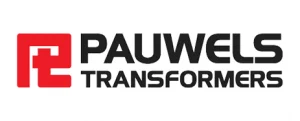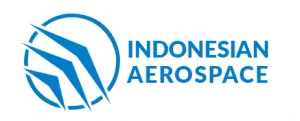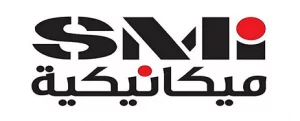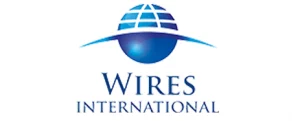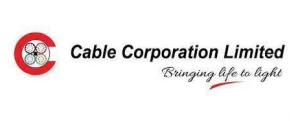 We make our blog posts always helpful to our industry. Keep reading our articles which are closely related to engineering and manufacturing.
Roller Hearth Furnace Innovation and efficiency are essential for maintaining competitiveness in the dynamic world of manufacturing. One of...